Of course, they did not win the majority and neither did they fare badly in the GHMC elections. It was a near-win for the party and it secured 48 wards out of the 150 wards. The TRS won 55 seats which was 40 seats less than last time and MIM retained its position with 44 wins.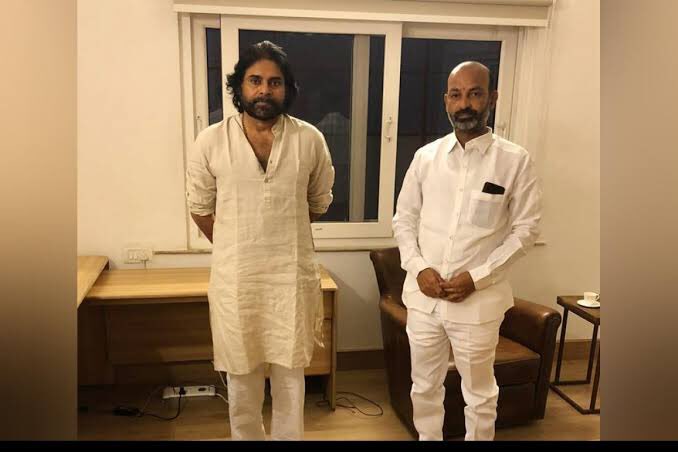 There has been an atmosphere of celebrations at the BJP offices, given the trust shown towards BJP. Almost all leaders from local cadre to national leaders have been thanking the voters for coming out and voting for BJP.
Right now, it's a hung situation, as the ruling TRS hasn't managed to garner 75 seats required to claim the Mayor's seat.
And in the entire hullabaloo, one thing emerged. The BJP state president Bandi Sanjay took to social media to specially thank powerstar Pawan Kalyan and his janasainiks in helping the Saffron party win in the city.
Recently, during the shooting of Vakeelsaab, Pawan Kalyan took the metro and the very next day there were stories of political reasons behind his act. It was said that the move was to show his role in the upcoming GHMC elections.
Now, with various leaders thanking him, the stories only get ratified.