With the lockdown on, Andhra Pradesh CM also declared that classes can be held at schools in the state. However, it was received with great antagonism throughout the state.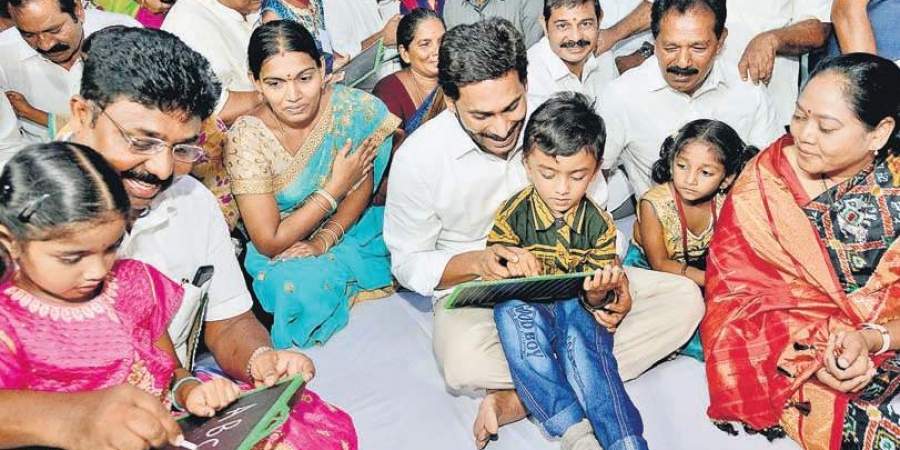 But now, Jagan's government seems to have realised its mistake. The government is taking measures to cut down the damage. So, minister Avanti Srinivas has issued a new clarification. According to the new ruling, it is totally up to parents to decide if they want to send their children to schools. He says it is not mandatory for children to attend classes in schools. In fact, he has also appeased the parents by saying that their children will be allowed to sit for exams despite not attending classes at school. He also assured the parents that the children will be promoted to next classes.
Thanks to corona, many parents are worried about their children's safety. Using masks and maintaining social distancing in schools may not work, feel many parents. However, government on its part is maintaining that the whole issue is being taken out of proportions by the opposition parties.
Prior to starting schools mandatory Corona tests were held for teachers and school children. At the time, 829 teachers and 575 students were tested positive for Corona. But it must be remembered that this was before the schools reopened. Also, there is no proof that students attending schools had tested Corona positive. However, the opposition party is refusing to let go of the issue.
The issue of schools is being linked to the postponement of local body elections in the state. So to ward off any criticism, the state government has focused its attention on schools and passed instructions that it was not compulsory for students to attend schools. The same was said by education minister Adimalupu Suresh a few days back.
Finally, parents are a happy lot.