Precisely three years. Today marks the completion of three years of Andhra Pradesh CM YS Jagan Mohan Reddy's hugely successful 'Praja Sankalpa Yatra'. Having kick-started his programme after a darshan of Lord Venkateswara in Tirumala, Jagan started off his six-month yatra. His itinerary included 13 districts in hitherto divided Andhra Pradesh.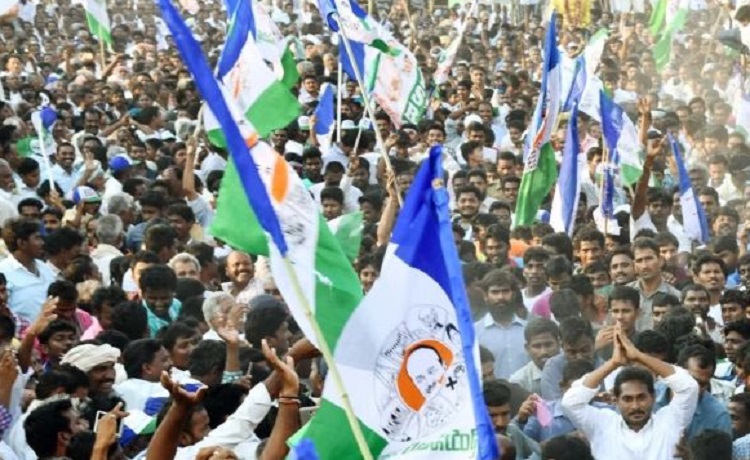 During the excruciating journey, YS Jagan interacted with nearly 3 crore people and got to know first-hand about their problems and issues. Covering a stretch of nearly 3650km, Jagan literally wiped the tears of people he met irrespective of religion, caste and class. In Guntur, he made the now historic 'nava ratnalu' announcement. And it is this promise that has become a guiding bible of sorts for the present-day government headed by Jagan Mohan Reddy.
The Praja Sankalpa Yatra endeared him to the masses who voted him to victory during the ensuing elections. But it was no less than a herculean task for YSRCP's Jagan Mohan Reddy, a relatively political novice when compared to his seemingly strong and well-established opponent, TDP chief and then CM Chandra Babu Naidu.
Not only was Babu was being accused of a highly corrupt government, but he had allegations of usurping 40,000 acres of land of gullible farmers in the name of turning Amaravathi , the proposed capital of Andhra Pradesh into the next Singapore, Dubai and London. Babu also indulged in numerous foreign trips during the time to cities like London, Tokyo and had large sections of media write and report scathing and personally vilifying stories against Jagan Mohan Reddy.
But none could stop YS Jagan Mohan Reddy nor his Praja Sankalpa Yatra and the rest as they say was history made in the nascently emerged state of Andhra Pradesh.