Mega Star Chiranjeevi is not only renowned for his versatile performances and breathtaking action sequences. Apart from it, Chiranjeevi is renowned for his best dancing skills. Even now many are of the opinion that none can match Chiranjeevi's breathtaking dancing moves.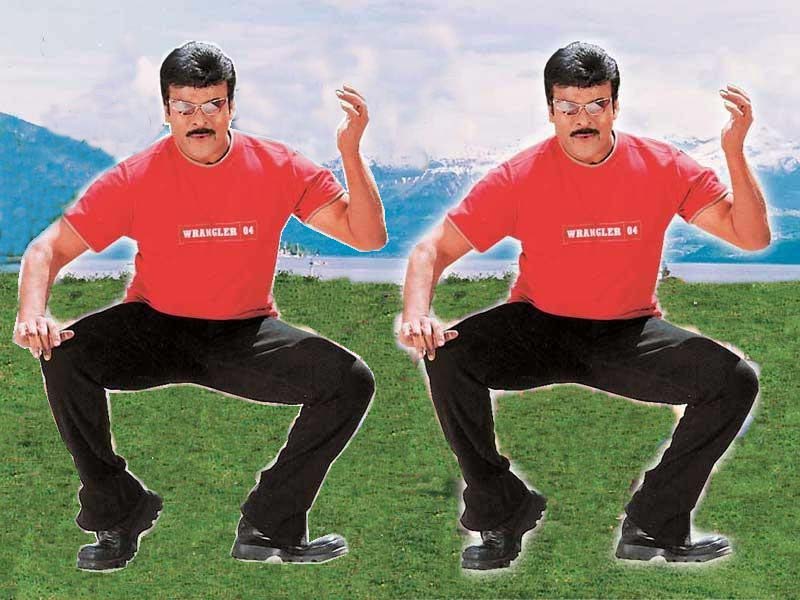 Let us see Chiranjeevi's best dancing numbers people rave about on his birthday. Fans on his birthday always get crazy and party hard dancing to his iconic dance numbers. Chiranjeevi is hailed as the king of dance in Indian cinema and even now he wows with his dancing moves.
Chiranjeevi came with many dazzling dances and one being Bangaru Kodipetta from his hit film Gharana Mogudu. At that time his dancing moves drew comparisons with King of Pop Michael Jackson. The song was remixed in Ram Charan's Magadheera.
Earlier in his career Chiraneevi dances along with Vijayashanti in the film Attaku Yamudu Ammayiki Mogudu. The song Merupula la la la left all stunned. Movie lovers cannot forget Chiranjeevi's moves with Rambha in the song Nadaka Kalisina from Hitler.
Movie lovers cannot forget Chiranjeevi's iconic veena step in his blockbuster film Indra. In the song Chiranjeevi stunned all with his veena step along with Sonali Bendre. There are many such dancing moves in Chiranjeevi's films and finally not to forget his Ammudu Let's do Kummudu from Khaidi No 150. In the song, he created a sensation with his famous buckle step.