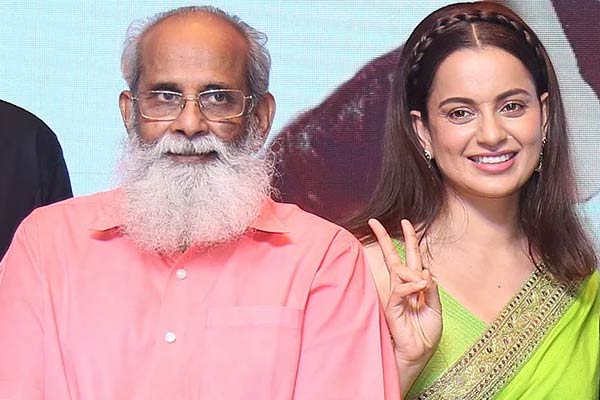 Kangana Ranaut's Thalaivi directed by AL. Vijay recently hit the screens. The film which is a biopic on former Tamil Nadu CM Jayalalithaa got mixed reviews at the box office.
Many Tamil critics felt that AL. Vijay failed to do justice to Jayalalithaa in trying to commercialize the project. The film tanked at the box office in all languages and unit members are now doing the postmortem. Already the producers are unhappy with AL.Vijay, increased the budget. They are demanding Vijay to part with some of his remunerations.
Now inside talk is Vijayendra Prasad expressed his displeasure during the film's shoot itself as he was dissatisfied with the director. Vijayendra Prasad whom Kangana believes looked after the script and provided a powerful script.
However, Vijay changed the script slowly in the sets, and Kangana without bothering about it did as per Vijay's direction. Vijay even set aside Vijayendra Prasad's leads and people say Vijay is facing the reserves due to it.
Kaganana has respect for Vijayendra Prasad and had she taken a tough stand during the shoot itself, Thalaivi's result would have been different.