Rating: 1.5/5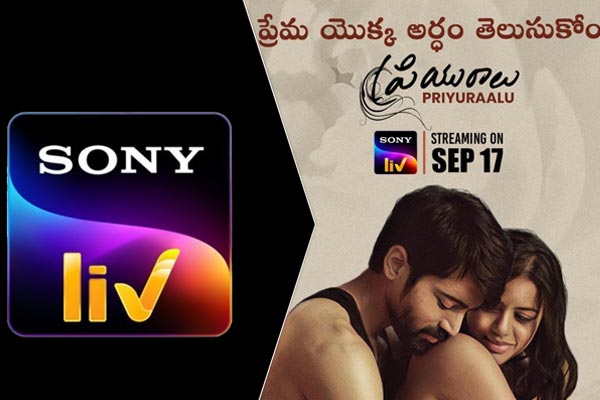 Cast: Prudhvi Medavaram, Kaushik Reddy, Kalpala Mounika, and Kamakshi Bhaskar
Director: Ramaraju
Cinematographer: Mahireddy Pandugala
Producers: Ramaraju and Ajay Karlapudi
Banner: Ramaraju Cinema banner.
Prudhvi Medavaram, Kaushik Reddy, Kalpala Mounika, Kamakshi Bhaskar's romantic entertainer Priyuralu is getting streamed on Sony Live App from September 16. The film is directed by Rama Raju. Here is the mini-review.
Divya (Mounica) who lives in Warangal rejects a match and decides to prepare for GRE and fly to the US and in order to do so goes to Hyderabad. She gets attracted to Madhav (Prudhvi Medavaram), who works in X Channel. Where their relation leads to form the rest of the story.
Director Ramaraju tried to attract Genex movie lovers by highlighting various aspects of love, marriage, and extramarital affairs. Though he starts off in an interesting manner, he quickly loses steam and from then on everything turns routine. He failed with his story, screenplay, and direction. The music and BGM of Sunil Kashyap are good. The cinematography of Mahireddy Pandugala is beautiful. Editing left a lot to be desired.
Prudhvi Medavaram, Kaushik Reddy and Kamakshi Bhaskar are ok with their performances. Kalpala Mounika attracted with her redhot looks.