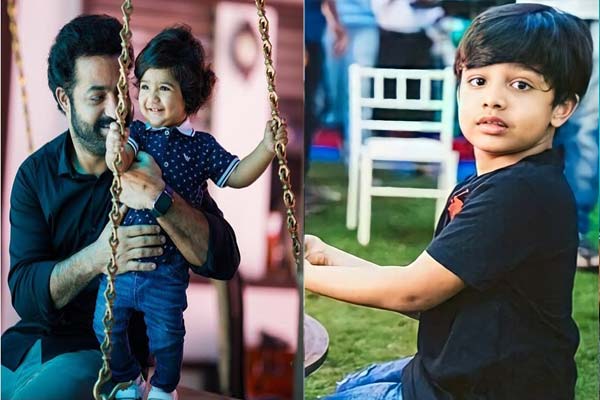 Young Tiger NTR is married to Lakshmi Pranathi and they form a cute and lovely couple. They are blessed with two kids Abhay Ram and Bhargav Ram. Now NTR made a startling revelation about his son.
Speaking about his younger son Abhay Ram, he said Abhay slaps him black and blue on his face while he was sleeping and runs away. He said Abhay turned it into a habit for long. He added both Abhay Ram and Bhargav Ram love to watch action-paced cartoon series.
NTR shared these and many of his personal secrets in EMK when celebrities Rajamouli and Koratala Shiva attended the show as the guests. It is known that NTR is hosting the popular game show Evaru Meelo Koteeswarulu.
NTR apart from EMK is busy with high octane projects RRR with Rajamouli and projects with Koratala Shiva and Prashant Neel.