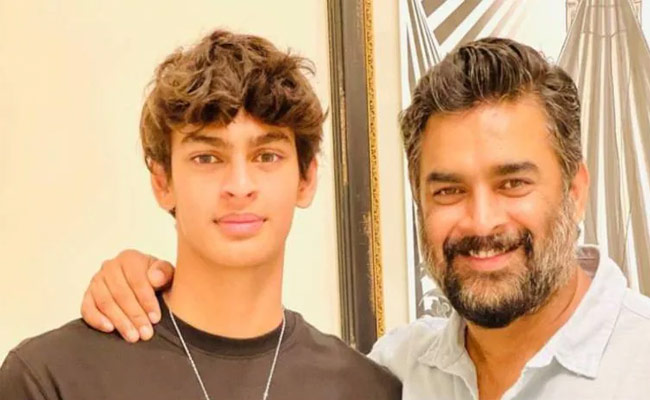 Star actor Madhavan's son Vedaanth achieved a rare feat by winning seven medals for Maharashtra representing the state at the national aquatic championships in Bengaluru. Vedaanth won won silver in 800m freestyle swimming, 1500 freestyle swimming, 4×100 freestyle relay and 4×200 freestyle relay events. He won bronze medals in 100m freestyle swimming, 200m freestyle swimming and 400m freestyle swimming events,
After coming to know about Madhavan's son Vedaanth's achievements, netizens started trolling Shah Rukh Khan comparing Vedananth with Aryaan Khan who was arrested by NCB over his involvement in drugs peddling. They are praising Madhavan for his upbringing and trolling Shah Rukh Khan for turning his son into a brat.
Ever since Aryan Khan's arrest, Shah Rukh Khan roped in top lawyers to get bail for his son but till now he remained unsuccessful.