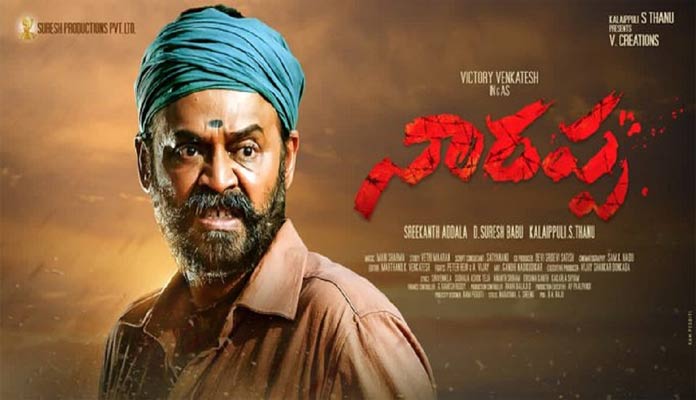 Victory Venkatesh is presently starring in Narappa, a remake of Asuran a Tamil hit that featured Dhanush in the movie. He will also be starring in another remake of Drushyam 2 a Malayalam hit which featured Mohan Lal.
Srikanth Addala directed the movie Narappa. In between this, makers made the alterations in the original script taking into consideration the taste of Telugu audiences. Priyamani will be seen in the character of Venkatesh's wife.
The makers have changed the background to Anantapur. As per the sources, Srikanth Addala has trained all the cast in Anantapur accent under the guidance of language experts. He is being very careful with the accent. D. Suresh Babu and Kalaipuli Thanu have produced the movie and the music is by Manish Sharma. Dhanush made the audience spellbound with his stellar performance in Asuran as a farmer who belongs to a lower caste and who is fighting for his living. Now it has to be seen how Venkatesh performs and does justice to the character as Dhanush did.