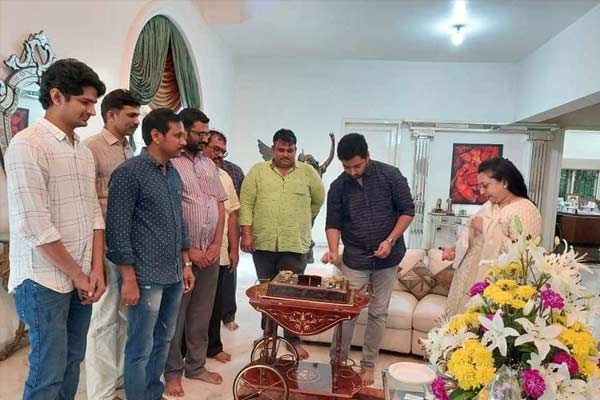 All eyes are on Natasimha Balakrishna's son Mokshagna. For long time speculation increased on Mokshagna's debut on screen. Sometime back Mokshagna's snaps went viral and his overweight physique became the point of discussion with many feeling that Mokshagna was not interested in acting.
Mokshagna celebrated his birthday yesterday and his latest snaps are going viral. Mokshagna surprised all with his slim physique. It is known that Balakrishna made clear that Mokshagna will make his debut and the project could be Aditya 369 sequel.
Fans of Balakrishna celebrated Mokshagna's birthday with much fanfare and even trended it online with a common DP. In the process, they even forgot the covid protocols and thronged Mokshagna in Hindupur and made him cut a cake. Moshagna's new slim physique is delighting all Balakrishna fans. Balakrishna also thrilled his fans saying that he will direct Mokshagna in a film.