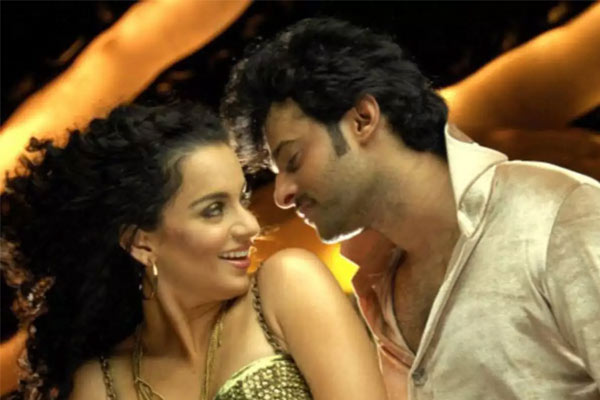 Kangana Ranaut is waiting eagerly for the release of her upcoming film Thalaivi. The film is directed by AL. Vijay is a biopic on former Tamil Nadu CM Jayalalithaa. Kangana who is promoting the film relentlessly, speaking to scribes expressed her desire to star in a Telugu film. However, Kangana came with the rider.
She said ' I am ready to star in a Telugu film. I would love to do another Telugu film. But I will to the film only if Prabhas gives the green signal.". Kangana also took the name of Puri Jagannath saying ' Puri Jagannath Garu try to get the dates of Prabhas'.
It is known that Kangana made her debut in Tollywood romancing Prabhas in Ek Niranjan under the direction of Puri Jagannath. Kangana a few years back recalled how she and Prabhas fought in the sets of Ek Niranjan and also stopped talking for many days.