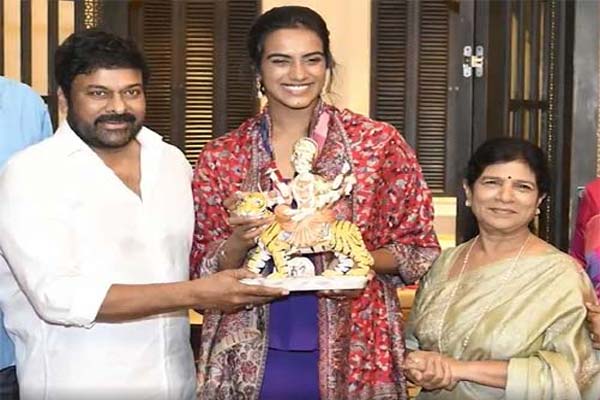 The Super talented badminton player at the Tokyo Olympics which was recently held in Japan Star made India proud by winning a bronze medal. Practically every one of the top actors began congratulating Sindhu for this achievement at the Tokyo Olympics.
Telugu individuals are glad that Sindhu is from their own state. At some point back reports came that Mega Star Chiranjeevi congratulated Sindhu in a fabulous way welcoming her to his home. The news flared up when actress Khushboo shared a picture of her alongside Chiranjeevi and Sindhu.
Presently Mega Star Chiranjeevi shared a video congratulating Sindhu. The video excited super fans as well as everyone. Chiranjeevi while sharing the video posted 'He is extremely happy to honor and felicitate Sindhu in the presence of his near and dear ones for winning two Olympic medals'. In the video top famous people like Ram Charan, Nagarjuna, Azharuddin, and others were seen gracing the occasion and saluting Sindhu for her accomplishment.