Continuing the tradition, Allu family is celebrating the legendary actor Allu Ramalingaiah's 91st birth anniversary today. On this occasion, Allu family made a big announcement that their family is going to commerce the work of Allu Studios today as a honour of Allu Ramalingaiah's memory.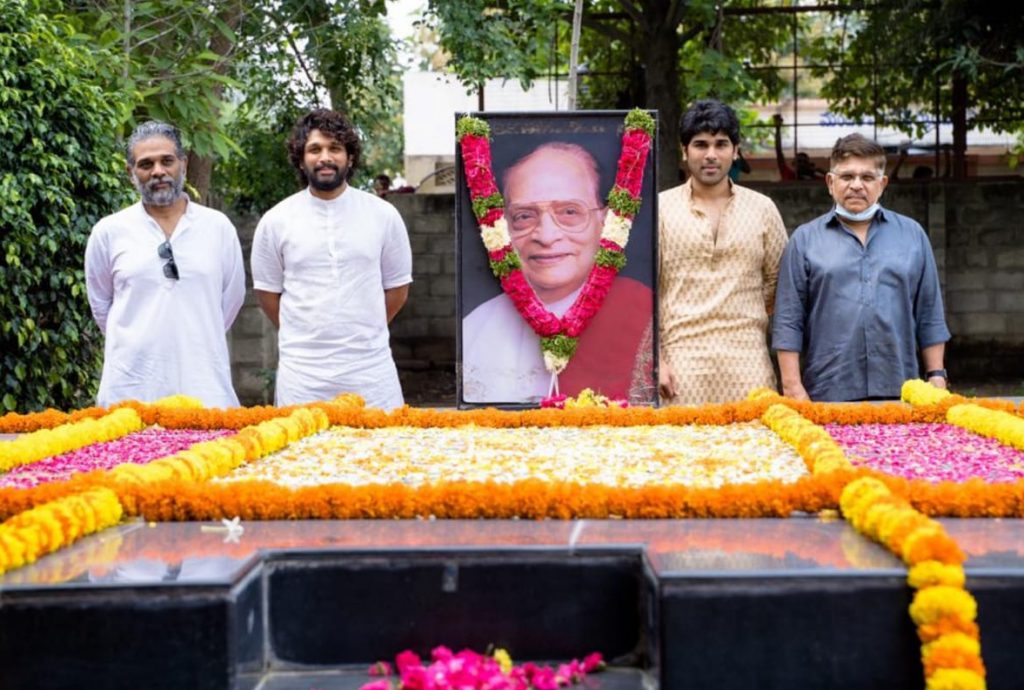 This afternoon Allu Ramalingaiah's grandson and stylish star Allu Arjun took to Twitter and revealed the news to fans and well-wishers. In his series of tweets, Bunny wrote that the Allu Studios is a honour of his grandfather's memory. He also revealed that the construction work of the Allu Studios will commence from today as it is a special day in their lives.

Allu Studios is expected to wrap up construction work by the end of 2021 and will be inaugurated sometime in 2022 for the film shootings.
1st of October marks the 99th birth anniversary of our beloved Dr Sri Allu Ramalingaiah. To commemorate the occasion and honour his memory, the Allu family will inaugurate the construction work of ALLU Studios. pic.twitter.com/Cow263VqQr

— Allu Arjun (@alluarjun) October 1, 2020
We celebrate the legacy of our grandfather and dedicate this ALLU Studios to him . With all your blessings and good wishes, we commence the works of ALLU Studios.

— Allu Arjun (@alluarjun) October 1, 2020
COMMENCEMENT OF ALLU STUDIOS . #Allufamily pic.twitter.com/qCwkqx2yDD

— Allu Arjun (@alluarjun) October 1, 2020