Jana Sena chief Pawan Kalyan who is seldom active in the politics of Telangana, is quite involved with the happenings in Andhra Pradesh. Despite being busy with his films and the shootings of Vakeelsaab, Pawan Kalyan makes it a point to raise 'questions' from time to time on matters involving public interest.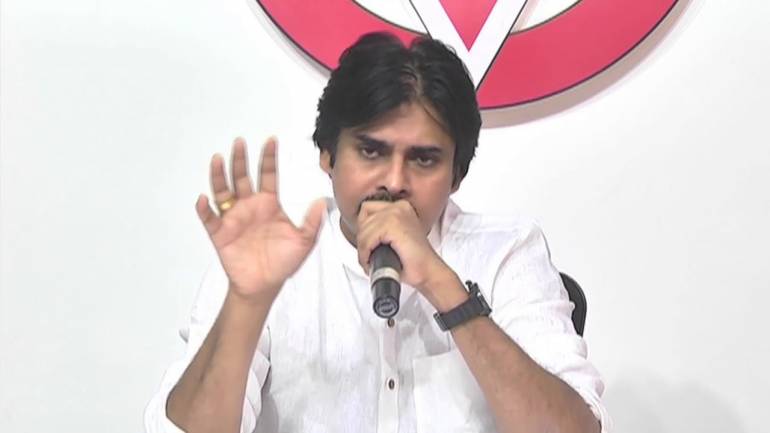 Though he mostly operates in an independent manner, his affinity to BJP is rather well-known. So, the latest question raised by the powerstar is about the sale of property belonging to Mantralayam Mutt.
In an open letter that he posted on social media, the Jana Sena chief said he strongly opposed the sale of 208 acres of land and properties of Mantralayam Mutt in outdoor auction. "The government must protect the properties, but cannot sell them," he suggested. The gist of his text was that the government had no right to sell off properties belonging to temples and monasteries. He also pointed out that there was a High Court ruling regarding the matter. When the government tried to sell properties belonging to Tirumala Tirupati Devasthanam, there was severe opposition from people. This made the government to retract on its decision.
"Andhra Pradesh Government released GO no 888 on May 25th. The reservation orders should be applied to all temples and monasteries in the state," said the Jana Sena party president. If assets given by donors are auctioned in public, then the feelings of the devotees will be hurt and will lead to their anger, posted Pawan Kalyan.
The rulers are just dharmakartas, not owners of the properties, he reinforced.